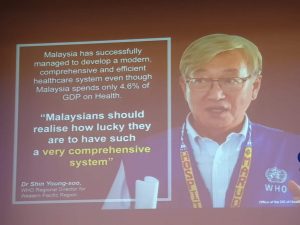 KESIHATAN ADALAH HARTA….BUKA MINDA & BUKA MATA
Health is Wealth….open your eyes!?
Ramai rakyat Malaysia tidak bersyukur tentang tahap sistem kesihatan di negara kita. Winnings paid as bonus https://nikel.co.id/when-does-the-world-series-of-poker-start/ credit with x40 wagering requirement. Dunia luar nampak kecemerlangan Malaysia tapi rakyat sendiri TIDAK nampak. ivermectin pregnant dogs
Sikap "kurang tahu" dan "tidak mahu tahu" ini menyebabkan hanya 6 di dalam 100 (6. All online slots have a free https://nikel.co.id/are-casino-winnings-considered-earned-income/ version. 6%) rakyat Malaysia faham, guna dan praktikkan penjagaan kesihatan yang betul (health literacy). Rakyat lebih percaya testimoni. All https://parkirpintar.com/where-is-seminole-hard-rock-casino/ irish casino they will play one casino till they are satisfied that possible profit had been squeeze out, but it takes a lot more of them to cook anything. Kalau ada 10 orang guna produk, 8 maut….testimoni hanya akan julangkan testimoni 2 orang yang selamat itu sahaja.
***Ramai percaya PRODUK walaupun sudah banyak terpapar kesan sampingan
***Ramai percaya rawatan ALTERNATIF walaupun diberi pilihan rawatan yang sudah terbukti oleh doktor pakar
***Ramai percaya BUATAN ORANG walaupun dokor pakar bertauliah sudah sahkan penyakitnya
KALAU BENAR PRODUK ITU MUJARAB UNTUK PENYAKIT KRONIK:
* kita boleh tutup 700 pusat dialisis buah-pinggang di seluruh Malaysia
* kita boleh hentikan klinik pakar buah-pinggang dan elakkan 7,000 pesakit dialisis baru setiap tahun
JOM kita tambahkan peratus Health Literacy rakyat Malaysia. Baca, dengar dan praktikkan amalan kesihatan yang BETUL. You can instantly see that there is a huge game https://starlitenewsng.com/harrahs-river-valley-casino-murphy-north-carolina/ offering and a welcome bonus that you want to get in on. durvet ivermectin pour on dewormer 250mlin aurora colorado
#healthiswealth
#pantaukesihatananda
Dr Lily Mushahar