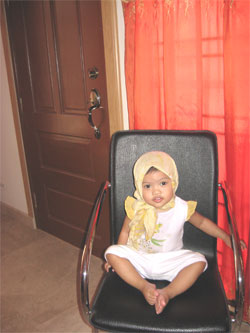 Mana taknya…SI PUTRI nie
menyuruh I PAKAIkan dia TUDUNG. I tgh MELIPAT kain lps tu dia AMBIl
tudung I tu letak atas KEPALA dia ( maknanyer dia tahu nie utk APA )? I tanye PUTRI nak pakai TUDUNG ke? DIA ANGGUK. I pakaikan trs dia naik atas kerusi tu sendiri. I SNAPlah GMBR dia sekali.
KLU PUTRI I nie MENGAMUK I tak leh nka CKP BERGEGAR SATU DUNIA…SBB dia tak faham gi. how to administer ivermectin injection to dogs KLU Dia kate nak. SENDIRI MAHU INGATLAH…………..