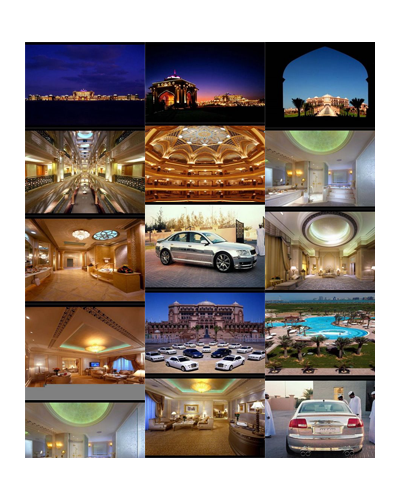 IT IS A HOUSE! It's owned by the family of Sheikh Zayed bin Sultan Al Nahyan, the former president of the United Arab Emirates and ruler of Abu-Dhabi.
Makan HATI lah sesiapa YG tgk kEKAYAAN yg ade pada SHEIKH ZAYED niekan, memang KELAZZZ ko! ???? ????? ! kalah rumah AGONG kite disini, KeMewahan RUMAHNYER membuat KITE geram, DGN lagak kERETANYER di susun MCM SHOW Kereta PULAKkan. BErtuah BADAN jadi MACAM NIe, & klu I jumpa SHEIKH ZAYED ni I TANye SATU soalan jer, ZAKAT HARTA dah bayar ke belum, TAPI mereka CEKAP DARI kite gi, KLU benda2 macam tukan. ????? ????? MUNGKIN KEKAYAAN DIA bnykkan SEDEKAH pada ORG YG SUSAH & suka MEMBANTU kaum2 DAIF yg kemiskinankan.
KALAU di MALAYSIA mcm nie Lebih HARU-BIRU lagi….POLITIK di Malaysia bagaikan dilanda TSUNAMI POLITIK…bila SILAP menggunakan HARTA NEGARA. MENTERI BESAR tunggang TERBALIK!!!! Bab ni I surrender sebab
silap-silap bagi KOMEN…mak takut kena ISA nyah!!!!!