TENGOK sajaLAH ANAK I nie, MASA
nie I di GIANT SHAH ALAM with MY SISTER in law and
HER Daughter. SHE looks HAPPY.
Anyway… my sister daughter and my daughter
are very close. I memang tak risau
KALAU di tinggalKAN Dgn MAK LONg lebih2 gi dgn
anaknyer. TELATAH ANAK I nie bila bergurau spt org
dah 2-3 YRS tapi DIA tak tahu gi YG dia tu STILL LITTLE
YOUNg. I klu gi SHOPPING kat sini mesti MAKAN after Tu baru gi
shopping. ACTUALLY I klu ke GIANT
suke BELI Brg DAPUR jer. JIMAT
sikitlah DIK NuN Ooi. . . ENTAHLAH Klu I
nak cite GELAGAT ANAK I mesti tak habis.
Bila TIme nak balik dia tak puas GI MAin MERAUNG RAUNGlah
dia gara gara nak BALIK LUCUNYA !!!
Namun…INILAH
realitinya BILa aNAK I berJUMPA KAK LONGnyer. MEMANG CANNTULAH
berkepit yer MACAM BELANGKAS, BILA
K.LONG dtg RUMAH CONFIRM dia MERAUNG sekuat hati
tak kasi K.long BALIK. GELAGAT dia menggelikan HATI
sesiapa YG melihatnyer dgn GAYA yg tersendiri BILA
POST didpn CAMERA. DIA tak mau langsung kat I.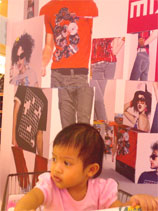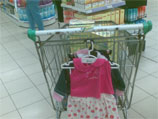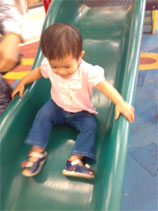 WOKAYLAh … bye.. bye.